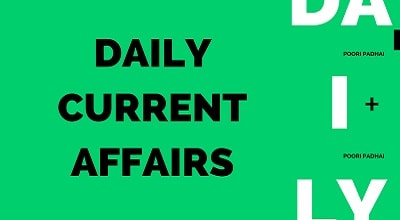 Welcome to the section of Poori Padhai where you will get the current affairs on a daily basis in pdf format. Poori Padhai tries to provide you general awareness question not only related to India but also around the world.
The team try to give their best to provide you with the latest knowledge of currently going on situations so that you will be updated daily.
These daily current affair awareness in very useful in your government exam like SSC, Bank PO, Bank Clerck etc. as in these type of exam general knowledge questions place an important role to achieve good marks.
Poori Padhai helps you to get an update with only one click. General knowledge not only helps in government exam but nowadays many competition exams are also keeping weightage for general knowledge question.
For daily life also if you are updated with daily going situation of around the world you will be always highlighted from others.