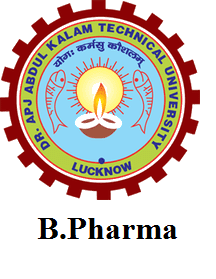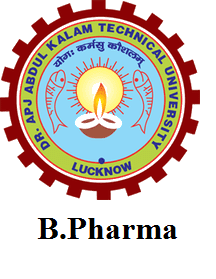 AKTU-B.Pharm Syllabus
Hello dear students, if you want to make your career in pharmacy. Then you can do courses like B.pharma and M.pharm. Most of the students are confused after completing 12th class. So here we are going to tell you about the pharmacy course. Here, you can also download the B.Pharm Syllabus and B.Pharm Previous Year Question Paper of AKTU.

First, we have to know that what is pharmacy?
So pharmacy means the education or knowledge related to medicines, drugs, etc. in this course we will know about the making of medicines and which medicines are made for which type of disease. And in which quantity we have to give those medicines. And which medicines we have not to take together and many things about medicines. B. Pharm or bachelor of pharmacy is an undergraduate Pharmacy course. Pharmacy is the art and science of preparing and dispensing drugs and medicines. B. Pharm is a 4 years course which we do after passing 12th class. We will know about how to make medicines and drugs in this course. The students who are interested in the medicine line or biochemical line should do this type of course.

Now we are going to know how is the bachelor of pharmacy course beneficial?
There are several benefits of doing pharmacy course. If you want to make your own business of medicines then a license will provide you for doing your medicines business, or you can be a good chemist. You can do private or government jobs in medical research agencies, health centers, medical shop, medical dispensing store, etc.
Qualification need for B. Pharm is 12th Class pass with biology subjects. You can also apply for entrance exams like BITSAT, WBJEE, TS EMACET etc.


There are many colleges for doing this course some of the better colleges are listed here:-
1. Institute of Chemical Technology (ICT), Mumbai
2. University Institute of Pharmaceutical Sciences, Chandigarh
3. Goa College of pharmacy
4. GGSIPU, New Delhi
5. LMCP, Ahmedabad
6. Puna College of Pharmacy, Pune
7. Indian Institute of Technology, (BHU IIT), Varanasi
8. MMC, Chennai

So here we are going to give syllabus of different semester according to their years.
We hope you like the information given above about pharmacy. Thank you.
Download new updated B.Pharm-AKTU latest free syllabus and pdf. Semester wise scheme and syllabus, which contains subjects like Human Anatomy and Physiology, Pharmaceutical Analysis, Communication Skills, Biochemistry, Environmental Sciences etc.