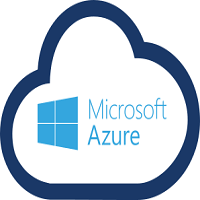 Microsoft Cloud Services Online test is a test for assessing the knowledge of the candidate regarding the Microsoft cloud computing services. Microsoft Cloud computing services are commonly known as Microsoft Azure, or simply as Azure. These tests help a person in achieving a large variety of Azure certifications. Each of these certifications can be achieved based on one or multiple completed examinations. The certifications are: Azure fundamentals, Azure developer associate, Azure administrator associate, Azure data engineers associate, Azure DevOps Engineer expert, and Azure solutions architect expert. Thus, a person intending to get these certifications should go for Microsoft Azure online practice sets.
Microsoft Azure online practice sets are a complete guide for important knowledge of Microsoft Cloud Services. They cover topics from basic to hard level. They make the candidate proficient in the field of Microsoft Azure. Generally, every correct answer adds up one point in the candidate's profile while a wrong answer does not affect or they do not carry negative marking. Candidates know about building, testing, deploying, and managing applications and services through Microsoft-managed data centers. These tests are almost a must for technicians who want to work with Microsoft cloud services.
These Microsoft Cloud Services Online tests cover topics like the working of Microsoft cloud services, its original version, its uses, and how it can be used to the advantage of society and mankind. Microsoft Azure provides software as a service, platform as a service, and infrastructure as a service and supports many different programming languages, tools, and frameworks, including both Microsoft-specific and third-party software and systems.
Microsoft Cloud Services Online Test | 10 Minutes
Microsoft Cloud Services

The importance of Microsoft cloud services can be understood by the fact that it is the world's largest commercial cloud vendor based on revenue. Microsoft Azure was released eleven years back on February 1, 2010, by Microsoft. Microsoft Cloud Services uses the method of large-scale virtualization from its data centers worldwide. The company offers more than 600 services. Mobile Engagement collects real-time analytics that highlight users' behavior. It also provides push notifications to mobile devices. Microsoft Cloud Services' HockeyApp can be used to develop, distribute, and beta-test mobile apps. Azure functions are used in serverless computing architectures where subscribers can execute code as an event-driven Function-as-a-Service (FaaS) without managing the underlying server resources.
The Microsoft Azure Service Bus allows applications running on Azure premises or off-premises devices to communicate with Azure. This helps to build scalable and reliable applications in a service-oriented architecture (SOA). The Azure service bus supports four different types of communication mechanisms: event hubs, topics, relays, and queues. Microsoft Cloud Services are instrumental for communication and messaging online. Thus, Microsoft Cloud Services are also an important part of the messaging industry.
Some of the key people at the helm of affairs of Microsoft Azure are Dave cutler who is the lead developer at Microsoft Cloud Services or Microsoft Azure. Mark Russinovich is the CTO at Microsoft Azure. The next key person is Scott Guthrie who is Executive Vice President of the Cloud and AI group in Microsoft. Jason Zander is the Executive Vice President of Microsoft Azure, who is another key personality. Julia White, Corporate Vice President of Microsoft Azure also wields important power in the organization.
Microsoft Cloud Services are generally available in 54 regions around the world. Microsoft is the first hyper-scale cloud provider that has committed to building facilities on the world's poorest continent of Africa with two regions located in South Africa. Azure geography contains multiple Azure Regions. Where a location represents the city or area of the Azure Region. Each Azure Region is paired with another region within the same geography; this makes them a regional pair.
Thus, we can see that Microsoft cloud services or Microsoft Azure are very important firms in the changing dynamics of the world. To get into this organization is a matter of pride and for that one has to go through Microsoft cloud services online test series and achieve perfection in it.