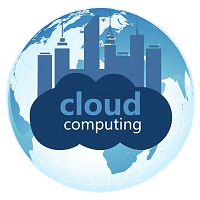 This online test is based on cloud computing which tests your knowledge and evaluates based on marks you obtain in the test. Many people are testing their skills by taking this Cloud Computing online test which helps them to land in their dream companies clearing the entrance tests.
Do not wait, take this online test now and evaluate your knowledge, and know where you stand in this fast-paced technological world. This online test is very useful for people who are interested in the IT field and want to get a job in advanced computer technologies.
Cloud Computing MCQs Online Quiz
This Cloud Computing online test contains many multiple-choice questions (MCQ) which are very informative and important for college, degree, competitive, and professional level exams. This online test gives a good insight into cloud computing by clearing the basics or fundamentals to advance level concepts. For every right answer, you would get awarded with one mark and there are no negative marks for wrong answers. These multiple-choice questions are divided into sets for your convenience. After selecting the desired option and clicking on 'submit', the answer will be shown, and marks will be awarded if you answered it correctly. There is 10 min time limit for this Cloud Computing online test.
Cloud Computing Quiz Answers
Answers will be shown for each question once after you submit the desired answer by clicking on 'submit'.
What is cloud computing?
Cloud computing is a rapidly growing technology that is a method of making computer system resources such as data storage, the computing power available and accessible over the internet without direct management by the user. This method provides ready-to-access resources for the users in less time as the infrastructure is already built and maintained predominantly by service providers such as Amazon Web Services (AWS) and Google Cloud Platform. These cloud computing devices rely on sharing their resources distributed over multiple geographical locations controlled by a central server to achieve their speed, efficiency, coherence, and economies of scale.
Why cloud computing?
As already mentioned, it is available easily for the end-user as the infrastructure is maintained by some other companies which saves time and even economic too sometimes. Though economic being aware of the plans the companies provide is much needed as if end-user is not aware of their pricing models, expenses will increase unexpectedly. Nowadays services provided by these companies are reliable and fast so that end-user need not worry about the technicalities much to resolve the issues if occurred at the server-side.
Cloud computing companies
The major key players in this cloud computing field are some of the tech giants like Amazon with their Amazon Web Services (AWS) and Google with their Google Cloud Platform.
Types of Cloud Computing
There are mainly three types of cloud computing services today namely,
Platform as a Service (PaaS)
Infrastructure as a Service (IaaS)
Software as a Service (SaaS)
Platform as a Service (PaaS)
This is a kind of service where software engineers could develop their software projects using tools and software which also includes development and deployment environment through Cloud Computing.
In this kind of service, the resources that deliver you the service sits in a cloud-based server and you access them through a secure internet connection. This saves the software developers from setting up the complete environment locally and allows them to concentrate more on getting the actual application up and running without bothering about the resources.
The best part about using these services is to save time that could be spent on actual development rather than setting up the resources and it could save money too. Some of the examples of PaaS are Windows Azure and Google App Engine.
Infrastructure as a Service (IaaS)
This kind of service provides instant computing infrastructure which is provisioned and managed over a secure internet connection. This service can be used by any kind of business either small or large because in this service you pay for what you use. companies and businesses can use this Infrastructure as a Service (IaaS) for storage and networking. It is economical as there is no need for physical servers on-site.
This service can be scaled as per the requirement and demand as it is flexible, scalable, and instantaneously accessible. The main plus point is that this service offers most service components individually so that you could choose and pay for that only.
Some of the examples of IaaS are Amazon Web Services (AWS) and RackSpace.
Software as a Service (SaaS)
This kind of service hosts the applications in the cloud and allows the end-users to access the cloud-based applications over a secure internet connection. Organizations can use this service to deploy their underlying infrastructure, middleware components, and applications software on secure cloud-based servers and provide real-time access to their users/customers with a secured internet connection. Thus, this application software can be accessed anytime and anywhere. One of the key advantages of using cloud service to deploy an application is that it makes it easy to scale globally since third-party servers are available at different locations and easily accessible all over the world with no significant timing impact. As per the security concerns, there must be an appropriate service agreement that ensures the availability and the security of the app and its concerned and confidential data.
Some of the examples of SaaS are Dropbox and Slack.
Cloud computing is one of the fastest-growing software technology segments and offers higher salary packages in the world. Please use this Cloud Computing Online Test to enhance your knowledge of cloud computing!