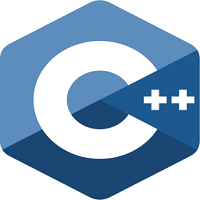 Many websites nowadays offer C++ online test. The questions are fed into the computer system which is generally objective in nature. In many cases, they are supplemented by some options which is a probable answer to the question. In such a case, it is referred to as C++ MCQ online test. Online C++ programming tests are very popular among youngsters who lack time to go out or who live in an isolated place. These tests can be taken up anywhere and results are declared as soon as the respondent submits the test.
Only after attempting the C++ Online Test, an aspirant should go for the main exams. The C++ practice tests are expert in developing the skills and proficiency of the candidate to the foremost level. These are a medium of self–assessment which a candidate can generally take at leisure. The level of C++ Online tests increases as you move and excel forward. It starts with warm-up tests, succeded by core concepts test, basic introduction to inheritance and polymorphism concept tests, data types, string functions, and expression evaluation test and followed by programming tests.
For poor capable minds, unable to pay the price for these tests, some organizations provide them with free online tests. Also, some organizations seeking to promote themselves organize free online tests. These tests help to boost their morale and make them confident and aware of the topic.
C++ Beginner Test
C++ Online Test is organized by certain educationists in order to acquaint the candidate with the basic knowledge required for developing C++. These C++ programming test questions and answers are tailored and cut suitably for providing the aspirant with the basic important questions. They are aimed at encouraging and promoting the knowledge of C++. These are hugely popular among youngsters who want to access whether they are capable of being a C++ coder. But, the educationists design it in such a way that the aspirant feels capable and confident. Now you know why any beginner tests are easy
C ++ Online Test | 10 Minutes
C++ Programming test
C++ wields a huge amount of influence in our lives sphere and beyond. C++ is used to develop games, desktop apps, operating systems, browsers, and so on because of its performance.
It becomes particularly important owing to the fact that the gaming industry is booming in India and World. It is estimated to be an industry of more than a trillion dollars by the year 2030. Companies wanting to start gaming companies need to invest in developers having knowledge of programming languages. C++ is an important programming language that increases its need and importance. If you want to be a game developer, it is a must for you to acquaint yourself with the knowledge and rationale of C++.
There are several websites and apps which have C++ programming test questions and answers. They are an important element in attaining the knowledge and skills to develop and execute programs in C++. These tests cover questions and their answers from a plethora of sources aiming at improving the proficiency of the candidates. They cover questions previously asked in similar exams and produce them before the aspirant.
Introduction to C++
C++ is basically an extension of the C programming language. It can be described as "C with classes" in a layman's word. It is a general-purpose programming language created by Bjarne Stroustrup. The language has been modified over the years and the current versions are now object-oriented, generic, and functional in nature. Along with these features, it also bears the ability of functions like low-level memory manipulation. It is implemented as a compiled language.

Thus, I want to conclude by saying that C++ is an important discipline that requires mastery which can be attained through practice. C++ tests are the best medium of practice and if you want to master C++ go for it.